Mohammed al-Halbusi, the Speaker of the Iraqi Parliament and Chief of the General Staff, announced that sessions in the Iraqi parliament had been postponed until a second decision due to the actions of supporters of the leader of the Sadr group in Baghdad, Muqtada as-Sadr.
Halbusi urged Iraqi Prime Minister Mustafa al-Kazemi to take necessary measures to protect the protesters with state institutions, stressing that the solution is dialogue. Calling on the heads of political parties and groups to hold an urgent national meeting, Halbusi said that the interests of the state should be given priority.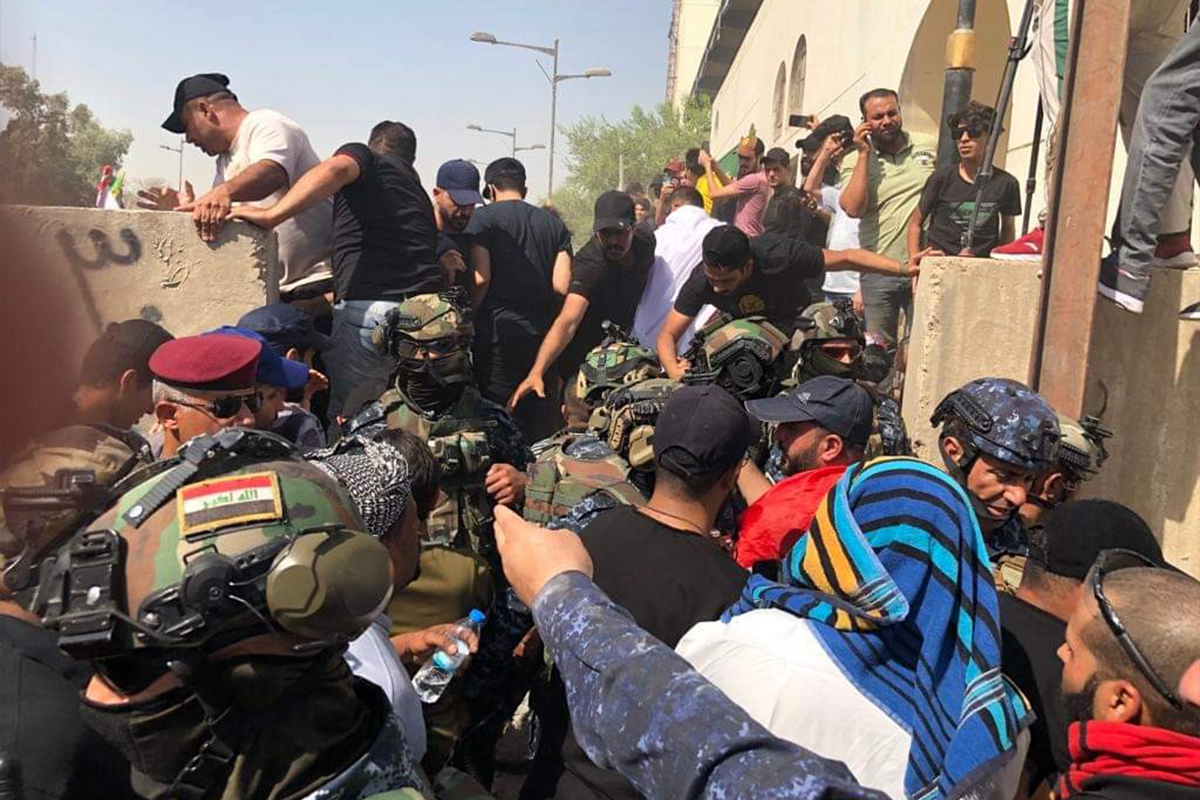 call for peaceful protest
In a statement, the speaker of the Iraqi parliament, Mohamed Halbusi, said the security forces responsible for protecting the parliament should not carry weapons and harm protesters, and called for the protests to be held peacefully.
Parliament Speaker Halbusi also met the health workers of Parliament in his statement.
There is a call from Kazim
In his speech at the Iraqi Joint Operations Command, Iraqi Prime Minister Mustafa al-Kazimi said, "I invite everyone for peace and tolerance in this holy and holy month. And have not been on the side of hatred. I call on all political parties to come together for the Iraqi people at the negotiating table. "A thousand days of talks is better than shedding the blood of an Iraqi citizen," he said.
Calling all parties to take refuge in calm, patience and reason, al-Kazimi said, "Let's not be dragged into conflict, I call on civilians not to clash with security forces and respect the institutions of the state." I invite you. Let us all work together to stop this corruption, it is important to know that this fire of corruption will burn everyone."
Calling on Iraqis to cooperate, al-Kazimi said in his speech, "Unfortunately, we are passing through very difficult times. In order not to throw ourselves into the abyss, we must act with the help of our conscience and mind." Let's think about the interests of Iraq and Iraqis."
official holiday declared
Iraqi Prime Minister Mustafa al-Kazimi announced that the holiday had been decided for all official institutions in the country, except for security institutions. In a statement made by the Iraqi Council of Ministers, it was said that working hours in state and health institutions would be halved.
Sadar pros update green area
In Iraq's capital Baghdad, supporters of Sadr group leader Muktada Sadr broke concrete barriers and entered the Green Zone, where government buildings and representatives of foreign missions are located, and stormed the parliament building. In the morning violence between Sadar supporters and security forces at the entrance of the Green Zone, 125 people were announced injured.
aip2('pageStructure', {"pageType": "other", "pagecategory": "sosku", "pageIdentifier": ""}, 'https://www.sozcu.com.tr/rss/dunya. xml' );var aip2_pageCategory = "sozcu";



Source link